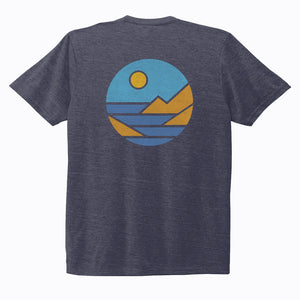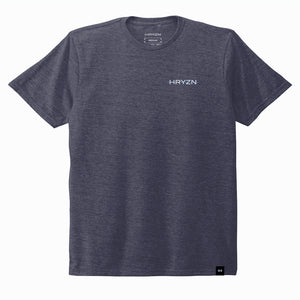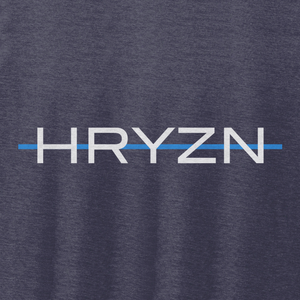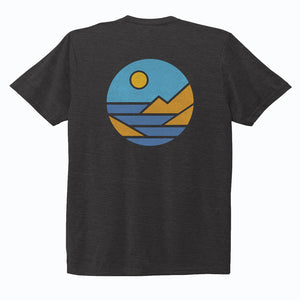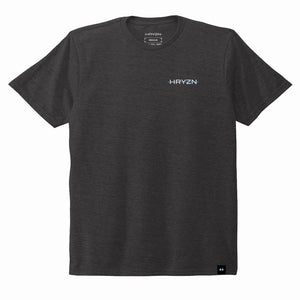 The HRYZN Sundown Tri-Blend is an exceptionally soft, eco-friendly tee, made with 50% recycled plastic bottles, 25% organic cotton and 25% modal fibers.
What are modal fibers, you ask?  Modal fibers are extracted from naturally grown Beech wood through an environmentally responsible integrated pulp-to-fiber process.  This resulting fiber is renowned for its sustainability, flexibility and softness.
We also use water-based inks that soak right into the fabric, keeping HRYZN tees soft and breathable.
The HRYZN Sundown Tri-Blend is even spun, knit, fabric dyed and finished in the USA.