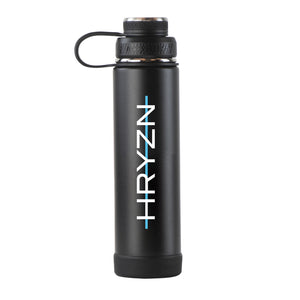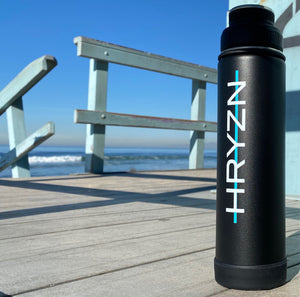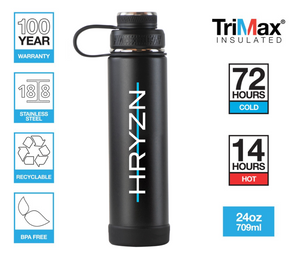 Choosing a reusable water bottle cuts down on single-use plastic consumption.
Made with our friends at Ecovessel, this 24 ounce, stainless steel, vacuum insulated water bottle keeps your drinks hot up to 14 hours or cold up to 74 hours.  
The HRYZN Ecovessel 24 also comes with a removable strainer for tea, fruit, or ice cubes.  It even fits perfectly in the cup holder of your car.